'I'm a coffee snob, therefore I only buy the best beans. I even roast my own beans. I saved and bought an amazing espresso machine that I love. After coffee, I go and look at my favourite gems, the Australian opal.' (Justin)
Each of us can have a good cup of coffee in the morning. But not everyone can see perfect Australian opals after their coffee. But you don't have to deprived yourself of this pleasure. You can check out the collection of beautiful and charming Australian opals on the Black Opal Direct website. And if you long for one of them, you can have it at home.
Black Opal Direct
The story of Black Opal Direct began in 1961 when Jurgen Thomas came to Australia to seek his fortune at the opal deposits at Lighting Ridge. He found it and gradually introduced his family to the secrets of mining, processing and selling opal. The family business is now in the hands of his son, Justin Thomas, who continues the family tradition.
'I prefer not to think of myself as a boss, but more of a wheel in a well-oiled machine. I have a wonderful team that I love. I love calling the team for "LUNCH" at least once a week and I think we all have great moral because we are all close.' (Justin Thomas)
The opal trade has moved into the online space, making Australian opal more accessible to the general public.
You will find a large number of black and dark opals in various sizes and shapes in the Black Opal Direct offer. If you prefer other types, you can look for white or crystal opals. If you dare, you can buy a rough opal and try to cut a perfect gemstone from it.
Opals cut into various shapes are of interest. For example, flower-shaped opal stands out in any piece of jewellery. The offer includes several shapes of this gemstone, so if you are interested in a less traditional opal shape, follow the offer of J Thomas.
Thanks to the videos, you can really see every single opal from all sides.
Opal jewellery
'Jewellery is a way of presenting an amazing gem that appeals to someone. It also forms a family heritage that can be passed down from generation to generation. It's also a point of conversation' (Justin)
Jewellery made of 100% natural Australian opal is very popular all over the world. This is exactly what you can find on the website of Justin Thomas and Black Opal Direct. Each piece of jewellery is designed to make opal stand out and show off in all its beauty.
Opal jewellery has been worn for thousands of years. Cleopatra allegedly had this gem and it was a favourite stone of Queen Victoria. Opal jewellery is softer and therefore has lost nothing from its popularity over the years. Rings and necklaces with opals in white, yellow or pink gold are also suitable for everyday wear.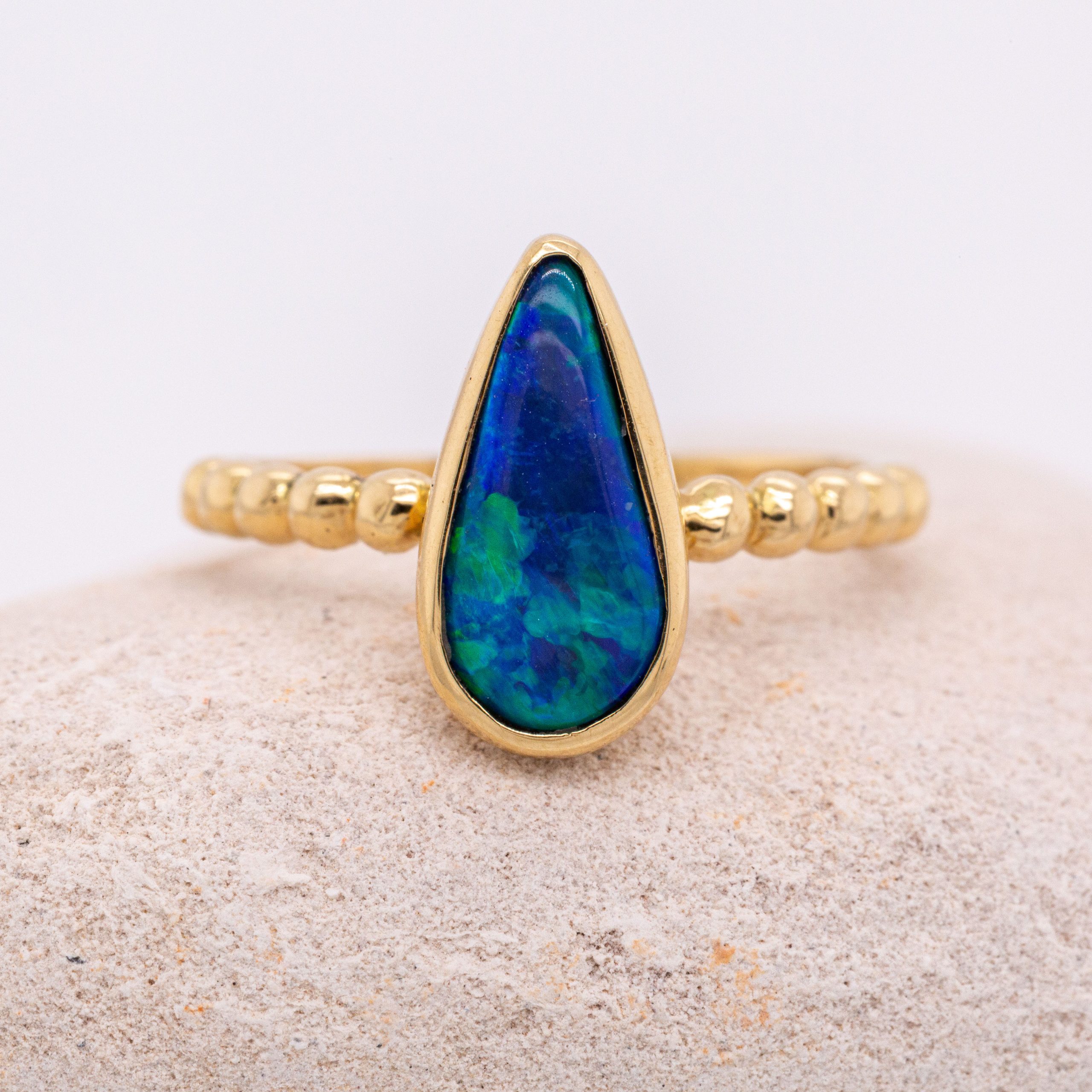 Tailor-made jewellery
'The piece of my dreams is the Eternal Flame, which I could buy for $250,000, but it was donated to the Smithsonian and that's where it will stay forever.' (Justin Thomas)
Justin Thomas will no longer get the Eternal Flame, opal of his dreams, but if you have discovered the perfect opal in his offer, you can have it added into your dream jewel.
Black Opal Direct offers both opals and opal jewellery. But if you have your own design of opal jewellery with in your mind, you can have it made to measure. Justin Thomas does not currently make custom-made opal jewellery, but he knows jewellers all over the world who have been working with opal for several years. All you have to do is choose the opal you want to have in your jewellery from the Black Opal Direct offer, say where you are from and Justin will recommend the nearest good jeweller.

Starring Australian Opal – YouTube
'My plan is to expand our YouTube channel to make the world of opal more exposed. I see that opal is just as popular as some other less coloured gems, so our plan works. I think so, LOL.' (Justin Thomas)
Through social networks, images and videos, Justin brings the world of opal closer to the public. You can learn about the journey of opal from deposits to jewellery and also learn something about opals.
The videos complement a block on opals which can be found on the Black Opal Direct website. You will learn how to distinguish synthetic opal from natural opal from several articles and videos. It is useful for everyone to know the difference between artificial and natural opal. Although most jewellers say that the opal they offer is synthetic, it is not always the case and it happens that the customer leaves the jeweller with a fake opal. For this reason, you should only buy opals from certified jewellers and opal retailers.
In the videos you can also see how and where opal is mined and how rough opal becomes a beautiful stone shining with the colours of the rainbow. You will learn all about opal designs, their rarity, uniqueness and how these factors affect the price of the gemstone.
Not every opal is the same
'Although I sell black opal from Australia as my speciality, I have a weakness for top crystal opal. Especially if it has the purity and brightness of some that I have in my own collection. I have more crystal opals in my collection than black opals. I love colour on colour.' (Justin Thomas)
There are several types of opal, black, white, dark, crystal, fire … to have opal means having a gemstone of many colours and faces. At the Black Opal Direct website, you will learn all about the basic types of opal that you can also buy.
Black opal – the most valuable type of opal, mainly found in Lightning Ridge. It is characterised by perfect opalescence, vivid and intense colours.
crystal opal – characterized by transparency. Light passes through it. You can see the colours and patterns of opal in different levels of the gemstone.
White opal – mined in Slovakia in the past. Today it is also located in Australia. It has a milky appearance and light passes through it scattered. An interesting feature of this type of opal is its pastel colours which are not as distinct as with black opals.
Boulder opal – mostly found in north-eastern Australia. It is formed in cracks and fissures of rocks, therefore mining it is more difficult. It resembles black opal but contains particles of the surrounding rock (matrix).
Australian fire opal – a new thing in the field of Australian opals, resembling the Mexican fire opal. Yellow, orange or red opals are transparent and do not have opalescence.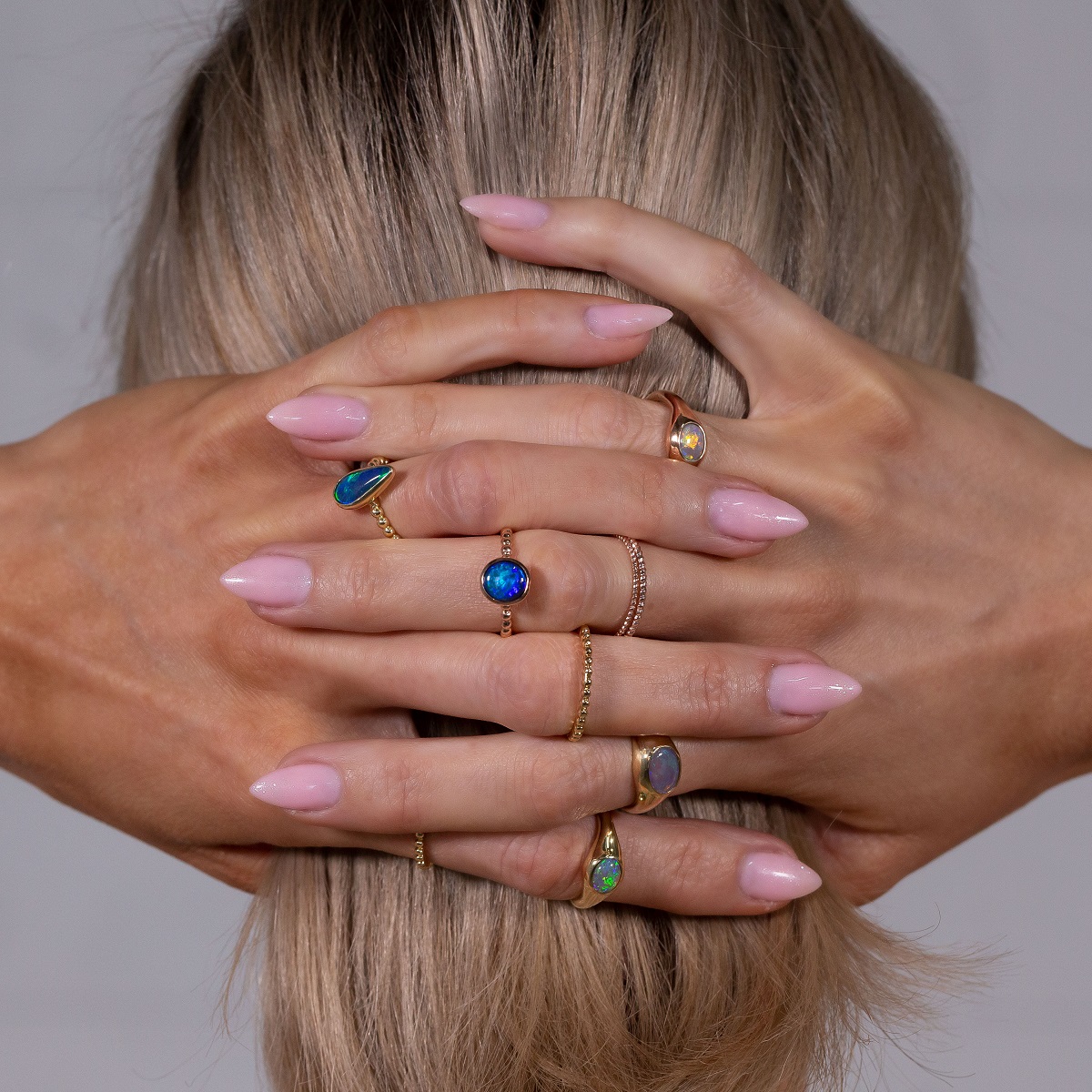 Australian opal and the year 2100
'In the future, I imagine that the top Australian opal gems will be very rare because supply will be much reduced. But I can still see a small amount of opal being extracted from the ground. Prices will probably climb high. And my videos will be there, or should be there forever, so that people in the future can understand opal and find out where it once came from.' (Justin Thomas)
Justin Thomas sees the future of Australian opal quite accurately. Although Australia is currently the market leader in opal, who knows what will happen in a few years or even in 2100. If you long for perfect opals with a unique opalescence, it is high time to choose the right one.